System Verification: Twenty years of successful business

Sabina Engdahl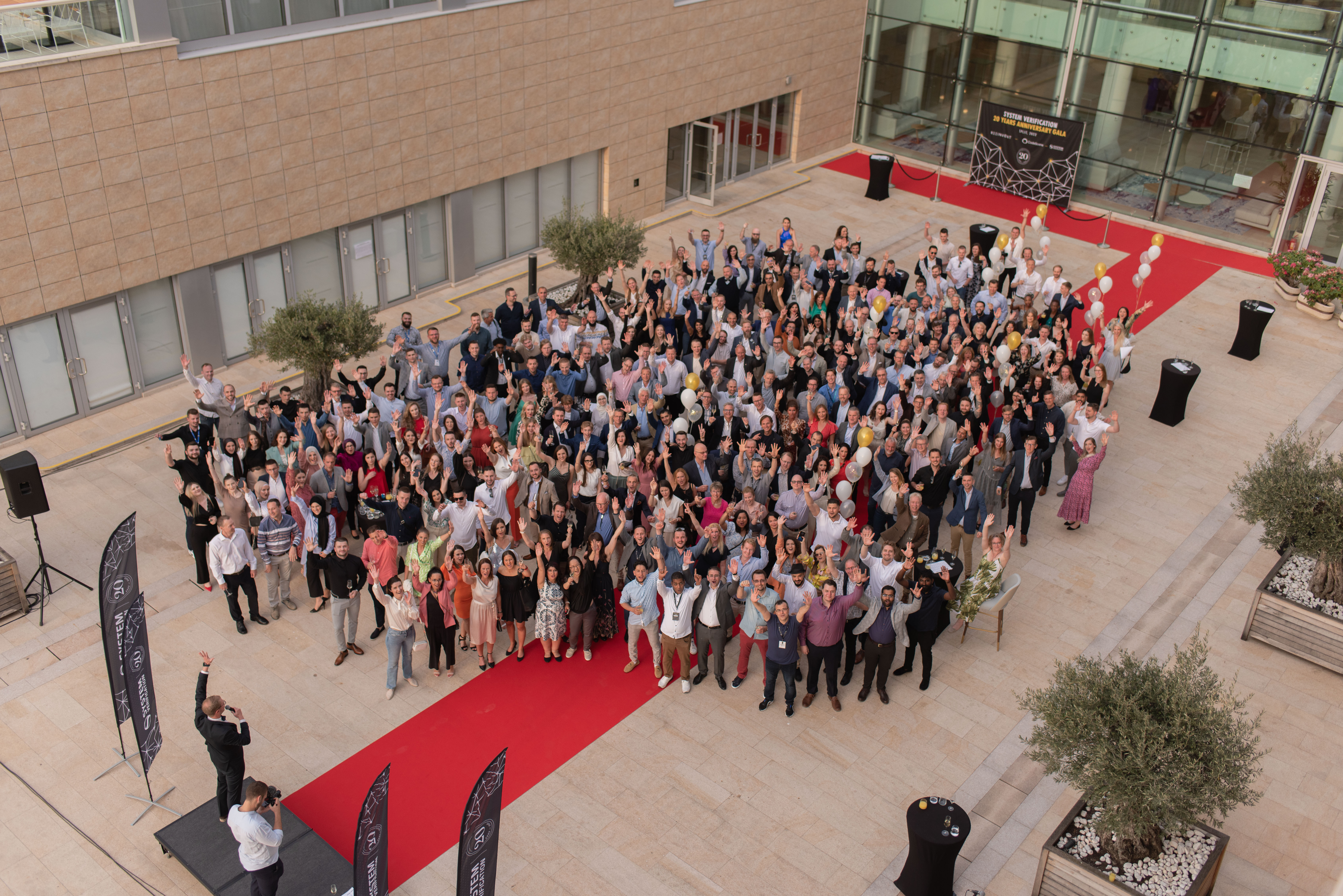 One of the leading Swedish companies in the area of testing services and software quality assurance, also operating in Bosnia and Herzegovina, Poland and Germany, this year celebrated twenty years of its existence.


Our company founder, Hamdija Jusufagić, proudly said that "With continuous work and dedication we want to maintain our position as a market leader. We are proud that we finally gathered all our employees at the conference in May, and celebrated our mutual success. This is like our new beginning!"

System Verification was founded on February 25, 2002, with the aim of implementing a digital strategy, as well as increasing the quality of digital solutions using innovative, efficient, and secure work systems. In 2010, the company was certified in accordance with ISO 9001 and ISO 14001 and we are incredibly delighted to have contributed to our community for so long by bringing new ideas and innovations. Twenty years after the establishment, we continue to achieve success in all areas of business consulting - in the field of quality assurance, as well as the development of QA competencies. This includes: business analysis, request management of all types of tests and quality assurance methods, together with staff and student training.

The company operates in ten cities, including Malmo, Helsingborg, Gothenburg, Stockholm, Jonkoping, Sarajevo, Bonn, Frankfurt, Hamburg, and Warsaw with the intention of expanding to other countries and cities.

The success of our business is characterized by long-term cooperation with clients who come from various fields, such as finance and banking, e-health, automotive industry, retail, manufacturing, IT and telecommunications, along with security and energy.

This year, after a long break due to the Covid-19 pandemic, we have continued our tradition and organized an annual conference. Together with all of our employees and partners, we gathered in the city of Split, where we celebrated our twentieth anniversary. Over three hundred of us participated in the conference, including employees from Sweden, Germany, Poland, and Bosnia and Herzegovina. In addition to positive results, awards, and exchange of experiences and achievements, the conference featured brilliant speakers and lectures - world experts in the IT industry such as Tomislav Čleković on behalf of Rimac Automobili, Michael Feathers (Globant), Nyari Samushongu and Aslam Khan (We Think Code) and Anna Tebelius Bodin.

System Verification intends to pursue the contribution to the positive growth of the quality assurance industry through continuous and stable work, evolution and innovation, and in that way ensure the company's status on the market.

Numerous awards and positive results motivate us to keep producing high-quality work highly valued by our clients, which is why we are willing to take an important role in society, and both locally and globally, contribute to positive development.

Together with our committed employees, who are the best representatives of our company, we are confident that a future full of triumphs and victories awaits us, and we are looking forward to celebrating them together.