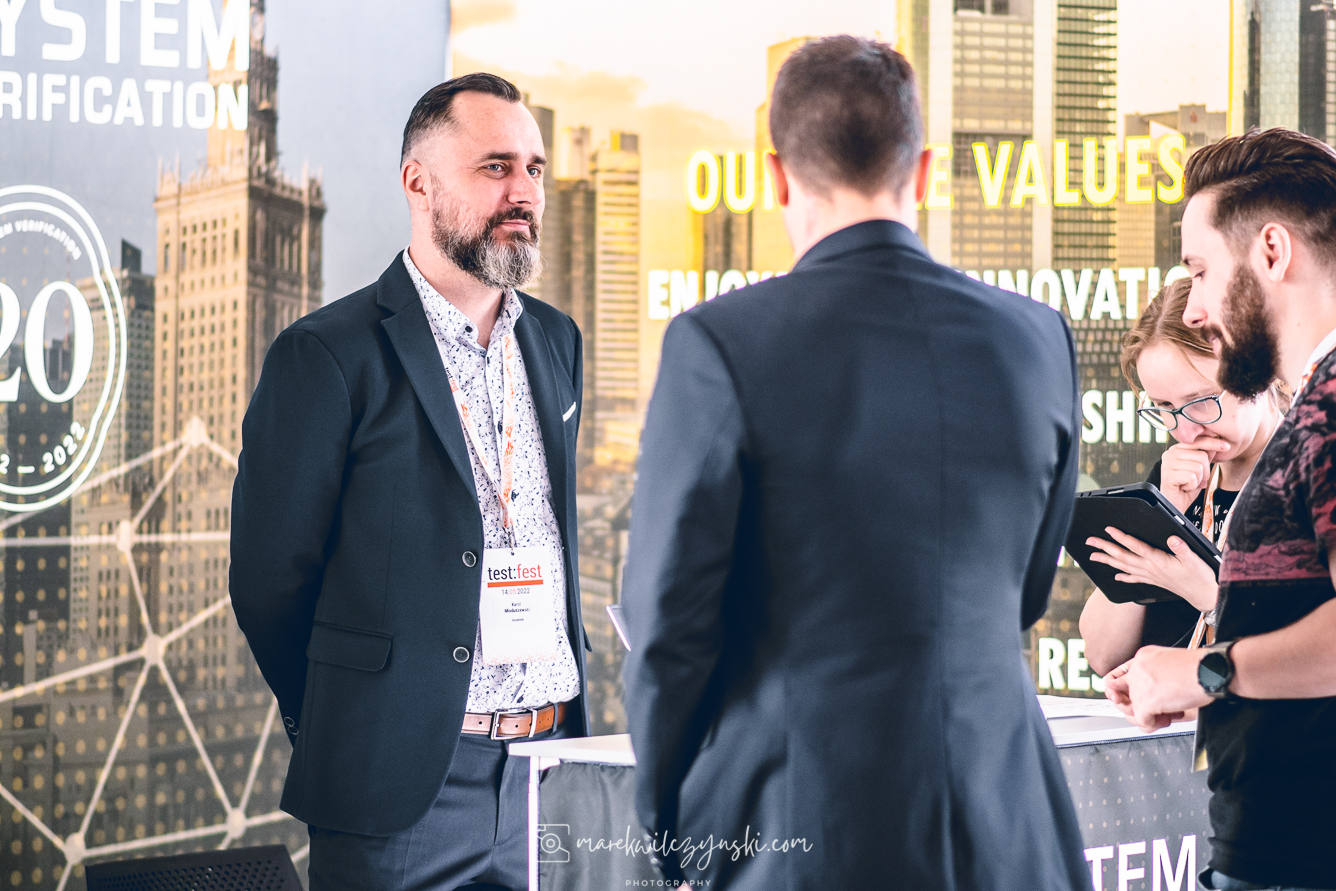 System Verification hub in Warsaw took part of the tech conference test:fest in Wrocław, Poland. Many innovative IT projects are created in Wrocław by experienced specialists with enormous knowledge. A perfect place for System Verification to be, to get inspired and share knowledge in the local area. We took the opportunity to present how testers generally work in workshops and panel discussion, since you can voluntarily participate in the conference as one of the speakers.
The whole conference is design to share the knowledge within testing environment. Organizers are testers, speakers are testers and everyone attending are either testers or somehow related to the testing area. This event is free with often lead to a lot of participants, this year it was around 300 that took part of the event. Due to the restriction the event was organized this years test:fest in smaller capacity and targeted at the senior testers.
We would say that we where a nice addition to the event, due to us being the only company that didn't have an office in Wrocław. Most of the people who came by our booth said that they haven't heard of System Verification and that we had a catchy name. A first for System Verification!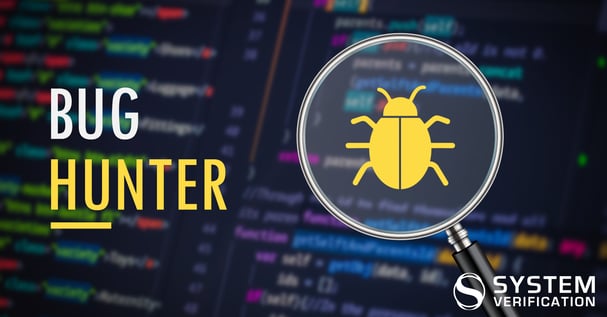 We also had our Bug hunter competition live where we gave out online shopping gift cards to three lucky winners. It was really fun and many wanted to participate! If you want to take part of the bug hunter competition online, feel free to click on the link and do your thing. We frequently announce new winners!
Other than that, we had many good conversations with clients and potential new System Verification consultants. Test:fest was a real fest! Thank you for having us.