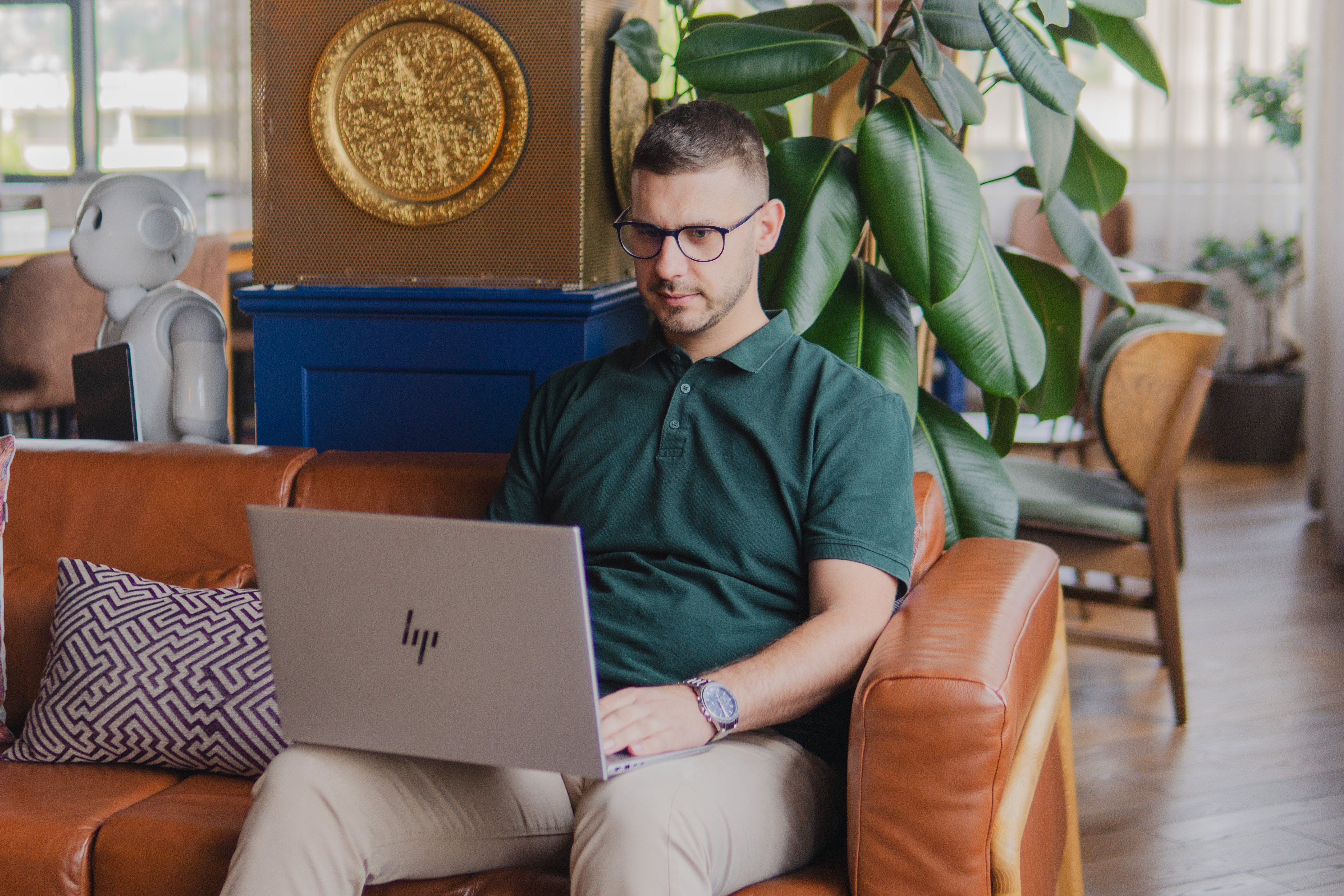 At the end of spring, System Verification commences a new edition of the Test Automation program, Test Star, welcoming a fresh group of enthusiastic individuals eager to acquire the skills of Test Automation engineers. Among those who successfully graduated from the Test Star program last year is Damir Bezdrob, now a QA consultant at System Verification Bosnia, stationed in Sarajevo. We sat down with him to gain insights into the educational setup and his experience as a part of the program.



Why did you want to attend/apply to the Test Star education?

As an individual dedicated to continuous learning and personal growth, I firmly believe that knowledge is the one invaluable possession that cannot be taken away. That's why the Test Star education program presented an incredible opportunity for me. Moreover, given my position as a Manual Test Engineer and the chance to transition to a Test Automation Engineer role for the Alfa Laval project, the timing couldn't have been more ideal for me to participate in this educational initiative.


When did you attend the education and what did the application process look like?

In the autumn of 2021, I embarked on an exciting journey by enrolling in the Test Star education program, which concluded in the spring of 2022. The opportunity to participate in this program arose when my Team Manager reached out to me, recognizing the value it could bring to my professional development. As a previous participant in the inaugural edition, my manager provided a detailed overview of the program. Intrigued, I eagerly followed the link included in the email invitation, completed my application, and the rest is now history, filled with growth and learning! 😃

Shortly thereafter, we were assigned an entry task, designed to gauge our existing knowledge and skill levels, providing valuable insight to our mentors prior to the program's commencement.


What role did you have before and what do you have now?

As previously mentioned, during that time, I was a young Manual Test Engineer immersed in a highly demanding project that offered abundant opportunities for skill development on a daily basis. As I found myself yearning for fresh knowledge and growth, exploring the realm of Test Automation became an enticing learning path. It is worth noting that shortly before embarking on this program, I underwent training in SAFe and Agile Way Of Working, which proved instrumental in successfully carrying out the required tasks throughout the duration of my education.
Presently, I find myself wearing multiple hats on different projects. On one, I serve as both a Manual and Automation Test Engineer, with an additional prospect of delving into Performance testing. Simultaneously, on another project, I assume the role of a Test Lead Engineer. Undoubtedly, the Test Star education program served as a pivotal springboard for my career trajectory, empowering me to reach new heights.

How did you experience the education? What was expected of you?
During my early days as a Test Engineer, I found everything to be new and exciting. Looking back, I can confidently say that I experienced remarkable success without encountering any major issues. However, from my present vantage point, I believe there is room for improvement and a greater emphasis on fostering collaboration among participants, coupled with practical knowledge sharing from mentors. I sincerely hope that such changes have been implemented since then. Although seemingly minor, these aspects can have a significant impact, particularly for young colleagues who are just beginning their journey in the QA field.
Regarding the expectations placed upon us as participants, they were not overly demanding. Basic programming knowledge and a solid understanding of the QA principles were the primary prerequisites. Throughout our assigned tasks, it seemed that the emphasis was on individual effort, striving to give our best, and learning through the process.
In hindsight, these expectations were reasonable, but it's worth considering how a more interactive and collaborative approach could enhance the overall experience. After all, even a slight adjustment can yield substantial benefits. 😊


What did you like about the education?
One of the greatest aspects of this internal education program is it's free, allowing participants to learn from experienced colleagues. The opportunity to engage in hands-on, real-world tasks within a simulated environment proved to be invaluable preparation for the actual challenges encountered on projects.


Was there anything about the education that was not as you expected?
Undoubtedly, one crucial aspect that I felt was lacking, yet would greatly benefit participants, is a higher level of mentor involvement. Specifically, having mentors demonstrate similar tasks themselves would provide a clear understanding of what is expected from us and how those tasks are executed in real-world projects. Without this guidance, I often found myself struggling to navigate the challenges independently, occasionally making mistakes that required seeking assistance from the mentors.
To address this, incorporating dedicated sessions with mentors, either on a one-on-one basis or in smaller groups of up to three participants, would prove immensely helpful. Such sessions would foster a more interactive learning environment, ensuring that participants receive the necessary guidance and support to overcome hurdles effectively.