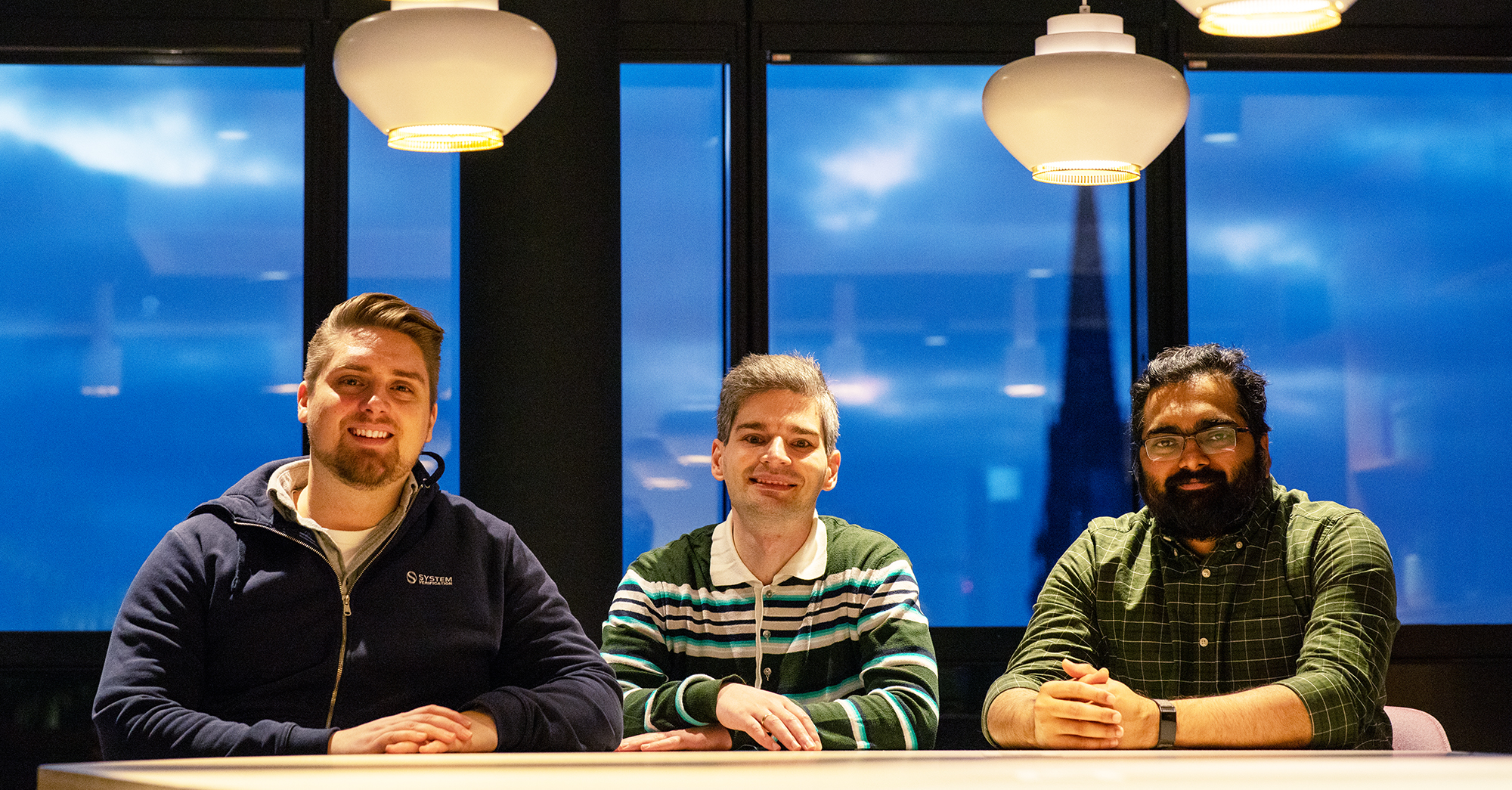 January 2022 is not only the start of a new year, but also the official start of our new German System Verification office in Hamburg. Of course, our journey in Hamburg didn't just start and our first Hamburg colleagues already joined us in October 2021. Michael Lucas, Prasanth Sivakumar and Andrei Suvorkov are very excited about the opening of the new office. Read what they think about the start in Hamburg and our future journey in the north of Germany:
Building up a new location is always very exciting. But it needs a great team, with engaged and brave people. In October 2021, Michael Lucas and Prasanth Sivakumar joined our journey, without any office location and regional manager, but having a strong and common vision in mind. "It is an appealing adventure to be a part of something new. The scope to learn and contribute are abundant with new beginnings" says Prasanth. From his first contact with System Verification Michael says "I realized they were different than any employer I had met before. They are not just about business and work. They are all about the people behind the employees."
Both colleagues were very excited to be part of this new chapter in Hamburg. "Being one of the first makes me proud. Nevertheless, I know that there is also responsibility involved. But I also know that if I have problems or I'm stuck, I have so many great people to fall back on" describes Michael. Prasanth felt a strong commitment to the vision of System Verification, "the digitalization or automation within the whole software development lifecycle has been a focus on my vocation for quite some time"
However, starting up a new location during a pandemic and working a lot while having physical distance is a big challenge. Especially in the first months, our German CEO, Erwin Probst, and HR manager, Celina Strietzel, traveled a lot to Hamburg to meet up with the new Hamburg colleagues and to start building up team spirit as well as to nurturing our culture. Having managed these first months, the excitement about the new office at the coworking area SPACES is even bigger now "Since January we have our office and I like it a lot! The Kallmorgen Tower is very centrally located in Hamburg, has 16 floors and a fantastic view of Hamburg. You have the opportunity to see the most important points of Hamburg, such as the port, the Elbphilharmonie or the largest churches. You not only work in Hamburg, you FEEL Hamburg."
2022 didn't only start with renting our new office but also with having our third Hamburg colleague, Andrei Suvorkov on board. "My goal in Hamburg for the next couple of years is to grow as a professional, and System Verification is the best place to achieve my goals" says Andrei. From April, our Regional Manager Hamburg will start as well and will not only the team but also take care of talent as well as customer acquisition. "He is already lightly involved and continues to build his fantastic network for us. I'm really looking forward to him starting with us full time, because he represents System Verification: young, talented, and communicative" says Michael about our future Regional Manager.
Seeing this engaged and committed team grow already is making everyone feel proud. However, this is just the beginning of our new adventure in Hamburg and there is so much more to come. The plan is to grow up to 10 in Hamburg during the year and to win both new customers and partners. From April, we will also move into Kallmorgen Tower from the 4th to the 16th floor and are looking forward to a bigger office room. Like everyone, we are hoping that the corona situation in the whole world will calm down soon, so that we can have more IRL contact again – not only within the Hamburg and German team, but also within our System Verification family and the teams in Sweden, Bosnia and Poland.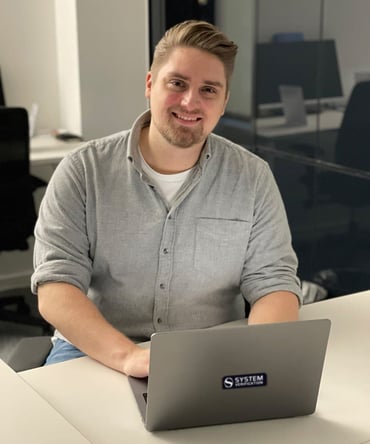 Michael Lucas,
Mobile Application Tester

"I would like Hamburg to grow as well as all other System Verification locations. Seeing the team grow is an indescribable feeling, because the team members are not only good at their job, but they are also such likeable people that you want to spend time with them even after work."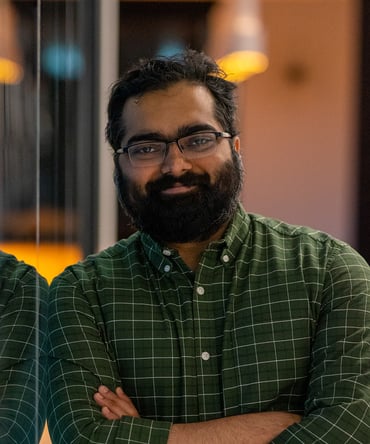 Prasanth Sivakumar
Test Automation Engineer
"I would like to locate and contribute to engaging opportunities in digitalization of processes. In addition to the professional responsibilities, I would like to partake to the SyVe activities that serve the social and environmental responsibilities."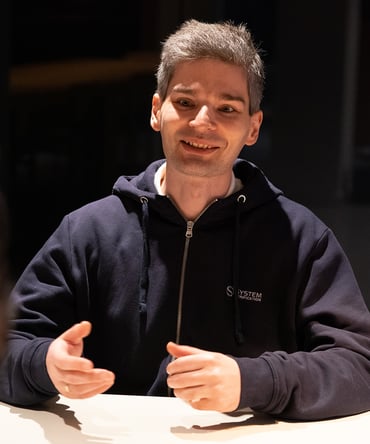 Andrei Suvorkov
Test Automation Engineer
"As part of the team, I will do my best for the Hamburg office and the entire company to keep the amazing growth going further.