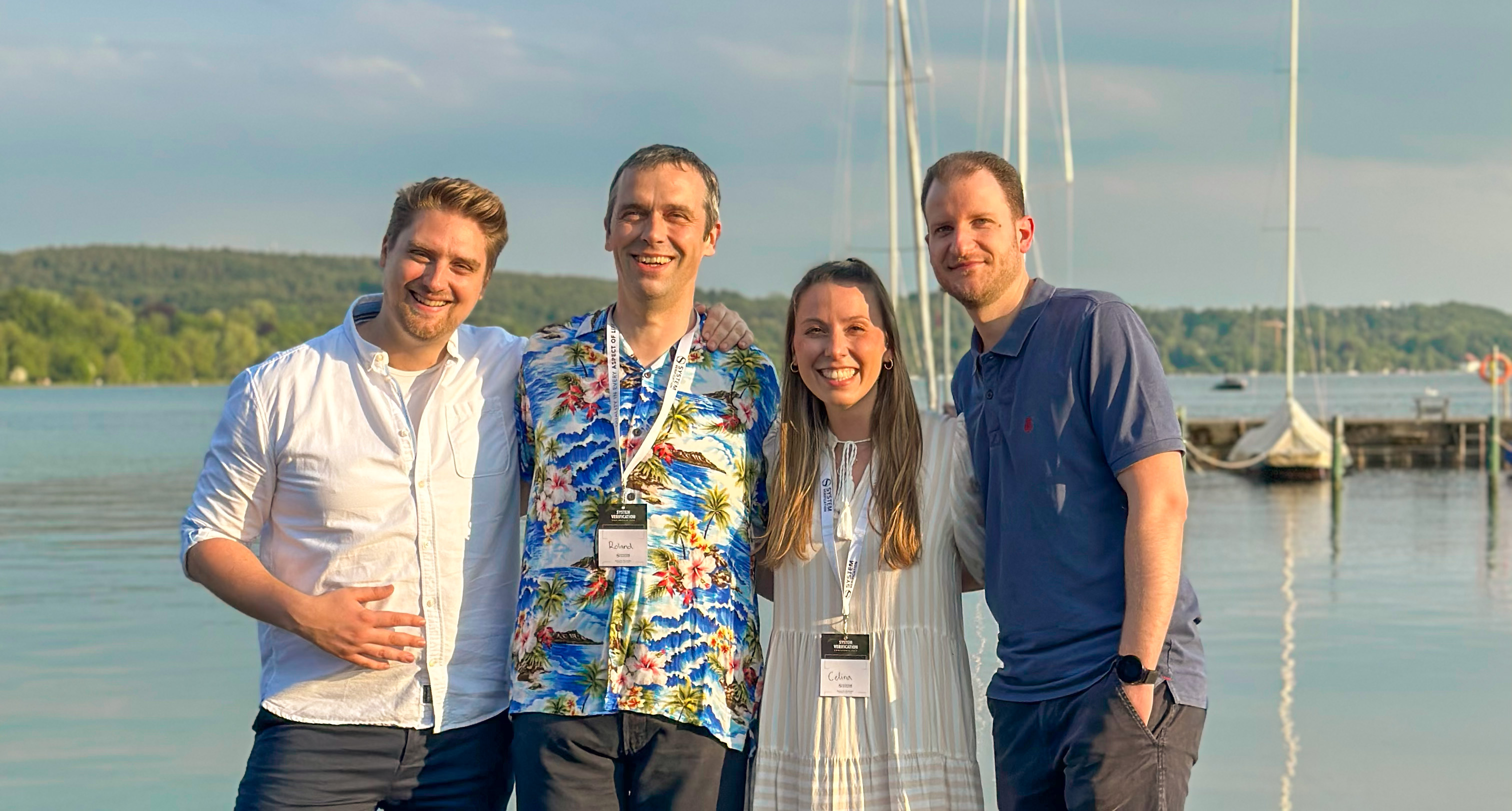 As with many other roles and departments, working with HR is not a one-man (or woman) show. Working with employees, their well-being, their commitment, and their performance is something that needs to, of course, be driven by respective roles but it also needs to be nurtured by the employees themselves.
When considering how employees can contribute to HR, many people often think of employee referral programs or activities related to employer branding aimed at attracting potential new hires. While this external perspective is indeed crucial, it is equally important to focus on internal efforts and the involvement of the entire staff. Human resources departments prioritise employee retention, and as mentioned earlier, this is not a task that can be accomplished by a single individual. Sustaining the company culture, fostering a friendly atmosphere, and nurturing team spirit are ongoing responsibilities that are shared by everyone involved and affected by them. Therefore, it is vital to engage each and every individual to contribute to these efforts.
Explicitly including, or rather, assigning employees with HR responsibilities not only distributes the workload but also brings fresh perspectives to HR professionals. Employees, being closer to their co-workers, often have unique insights into employee expectations and feedback.
Taking a broader view of HR and recognizing the need for support in fostering team spirit through various team gatherings, I made the decision to initiate the "HR Ambassador" team last summer.
As the HR manager for Germany, my responsibilities encompass all German locations, not just the office where I am located. For instance, when organizing after-work events, it is much easier when I am familiar with the city and its surroundings, rather than relying solely on pictures from Google. To kickstart this new working group, I considered individuals who would be suitable for this role and reached out to their respective direct managers. After receiving their confirmation, I approached a consultant from each location, and fortunately, they all expressed immediate interest in joining. With Roland from Bonn, Aleksey from Frankfurt, and Michael from Hamburg, I was able to form a team comprising individuals with diverse backgrounds, experiences, and perspectives, yet sharing the same mindset and working towards a common goal: maintaining and enhancing our team spirit.

"We try to create a community out of work colleagues. We want to build trust and strengthen communication among each other. We try to use different things, such as After Works, Movember, or even simply the lunch break. Joy is our first priority, everyone should feel comfortable although it sometimes costs us a lot of work as a result." Michael Lucas, Software Quality Assurance Consultant
In our bi-weekly meetings, we plan future team gatherings, brainstorm fun activities for both online and in-person settings, and collaborate on internal communication with and among our colleagues. During these meetings, we discuss the current status of each location, assess overall engagement levels, and check in on the well-being of our team members. We share best practices, learn from one another, and strive to ensure that every location receives equal attention.
"Specifically in today's time of remote work, you need to bring people together to create a sense of community and to keep up a team feeling. A lot can be done virtually as well and we are also organising online or hybrid events. But nothing can fully replace a conversation that you can take in person or an event that you share together onsite. As HR Ambassadors we can take care of this." Aleksey Kuzmin, Consultant at System Verification
Since our "Go-live" in June last year, a lot has transpired, and to this day, we have successfully organized a team gathering each month, achieving our target. These gatherings vary in format, with some being onsite, others fully remote, or a combination of both. Some events involve the entire team in Germany, while others have a regional focus. We consistently strive to meet our colleagues in person during office days and facilitate connections between them. Additionally, we place great emphasis on internal communication and actively seek feedback, which will remain a focal point for us moving forward.
"What we then put together is completely up to us, except for the budget. Besides such things, colleagues can of course also contact us with any other questions. I have the feeling that I can make a difference here, even if it is sometimes quite time-consuming to get feedback from the employees." Roland Schmitz, Principal Consultant at System Verification
What we have accomplished together thus far reaffirms my belief that starting this initiative was the right decision. The after-work events, Movember initiatives, Christmas parties, conferences, internal workshops, and even our daily interactions have all improved, and we feel that we are on the right path. I am eager to see how things progress, particularly in Munich, where we are currently seeking another member for our HR Ambassador team.
Michael, Aleksey, and Roland - I want to express my sincere gratitude for a fantastic first year with our HR Ambassador group. Working with all of you has been a pleasure, and your ideas and dedication are not only inspiring but also invaluable to our team and the entire company. I look forward to continuing this journey with all of you!