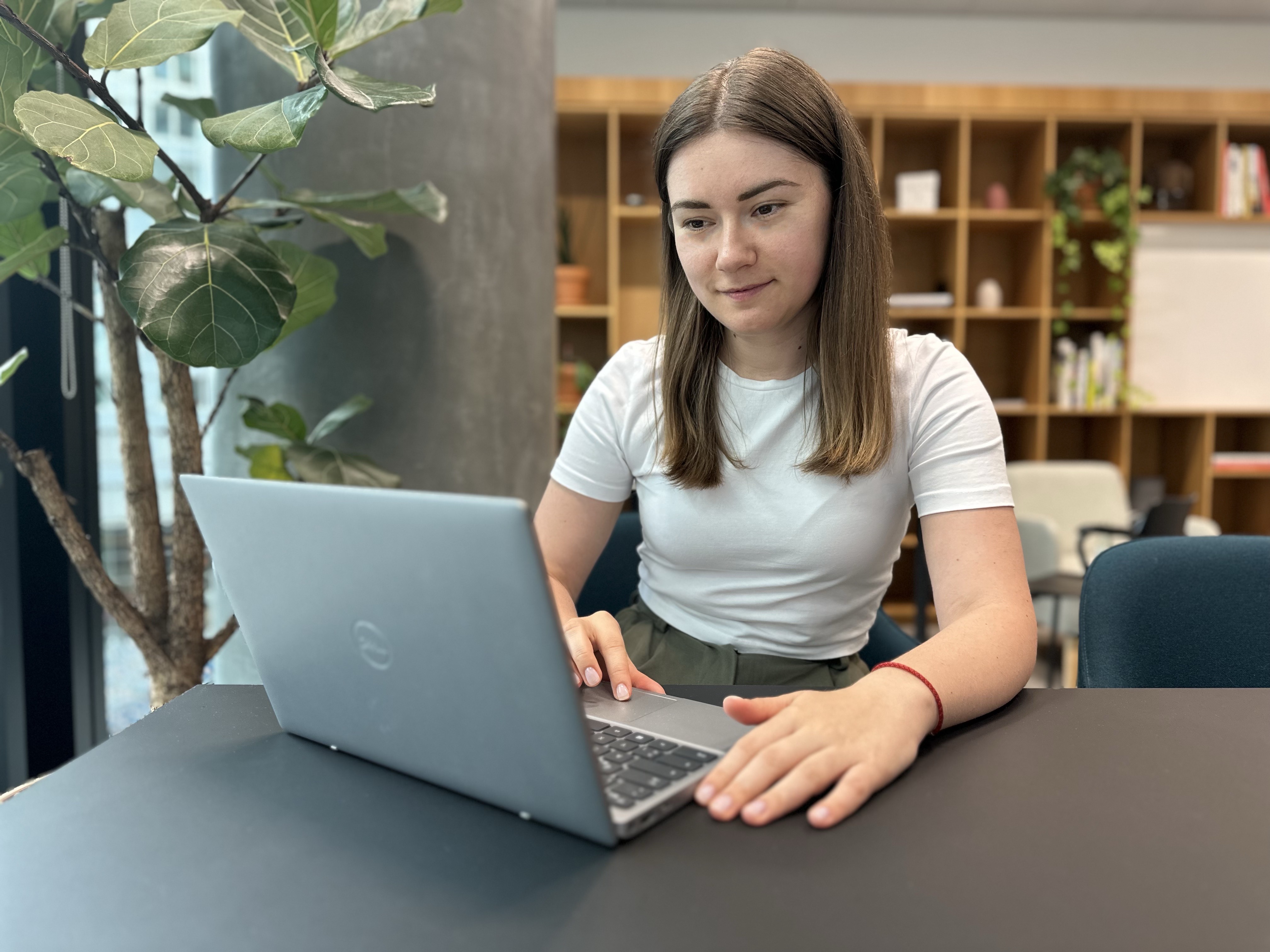 Once I heard "It is too late"`. It is too late to .. what?. Too late to be better, to go out of your comfort zone, to take control of your life, to work where you like and with people you like? Or is it too late to get more out of life, to have passion and hunger for learning, and live every day as if it is the last day in your life?
The choice is yours and all it depends on is you. Changing my profession is my decision and it has been made two years ago, when I decided to completely switch to a new sphere.


Why did I decide to change my life upside down?

The reason is simple: One day I understood that I wanted more from life than only focusing on one particular thing. I needed more and already grew out of my old shoes. I was ready for something new and ready to step out of my comfort zone.

Why did I decide to start a career in IT?

I have always been keen on learning and when it comes to IT, you always have to be up-to-date with regard to your technical competencies as this field is changing fast and continuously. If you miss a new trend or technology, you will fall behind. To get started in this field, I decided to work with IT recruiting in the beginning. Back in Ukraine, I had a great possibility to work with different positions and tech stacks - back-end, front-end, testing, Business Analysis, etc. Step by step, I started getting a better and broader understanding and knowledge of different tools and SDLC.

Meanwhile, software testing caught my attention, maybe because it's somehow close to teaching. Believe me or not, please look at the comparison table below.
| | | |
| --- | --- | --- |
| Tester | | |
| To analyze the requirements. | To analyse the level of knowledge of your students | |
| To find and document bugs. | To check tests, compositions, and different types of exercises of your students; be able to provide a good explanation of mistakes; Control correction works and analyse the reason why the mistake appeared. | |
| Be creative and test applications from different sides. | Use different methods of explaining the new material; be flexible: ready to change your plan in 1 second and get adjusted to the situation | |
| Not to forget the tips and tricks when presenting the bugs to developers | Try to know ahead; be a psychologist and teacher at the same time;. | |
I feel that now I'm in full flow of new knowledge. While I'm working with it, I forget about time and nothing can distract me.
I know how difficult is to start something new from scratch and there are many challenges you will face. You might lose faith in your own goal when you feel overwhelmed or you feel that others aren't showing trust in your switch of career. You will experience situations where you feel rejected because the market and economy seem to be preferring young talents with 10 years of work experience. But how could this really be possible? In my opinion, it all starts by taking chances and never stop believing in yourself. Change is driven by walking the extra mile and never stopping learning. But it is not only about taking a chance, it is about others providing you with a chance and opportunity to grow. And this is where I stand today, I like challenges and this is just one of them I will overcome.
But no pain – no gain 🙂